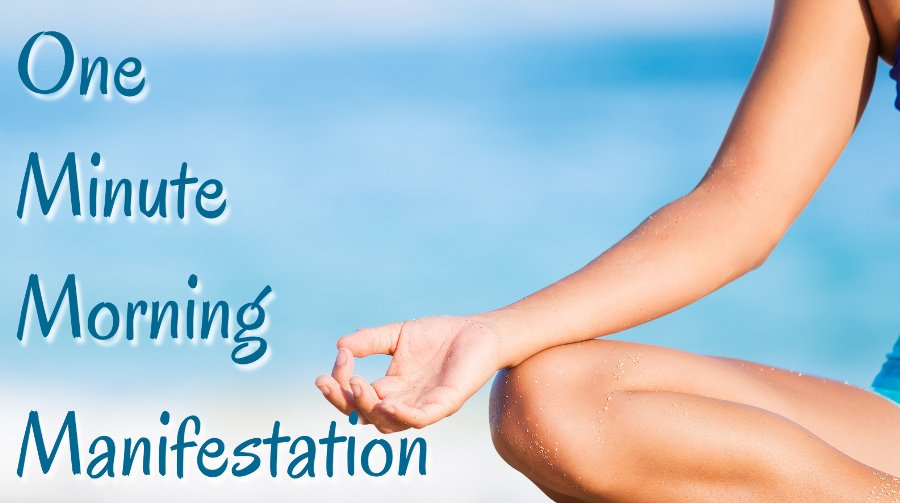 One Minute Morning Manifestation
Do you ever struggle in thinking there's too much on your plate and never enough time?
Here's something that may just surprise you and lighten your load:
deliberately generate the feelings you DO want, in advance.
Prepave Your Day With Delicious Feelings
My client, Emma called me recently saying, "Miriam, it really works! I've been deliberately focusing every morning on the feelings I want to have: ease, flow and fun. Yesterday things happened that are so incredible, I can hardly believe it."
"A friend was in town for a few days and asked if I had time to meet with him. I had a tight deadline on a work project, so I wasn't sure if I could swing it. We set a tentative date for last night and I dove into my project. I really wanted to see my friend, so I kept affirming "ease, flow, fun".
The first section of my project, that normally takes a whole day, was not required this year (yay!).  My coworkers were helpful in providing the answers I needed, I wrote effortlessly, and I assembled the remaining sections in less than 3 hours! I was blown away!
I met my friend for dinner and the sparks were flying. My heart was soaring and I felt like a teenager in love. I'm taking the afternoon off and meeting him again.
This "feeling-setting" process is very powerful. Life definitely has more ease and flow and fun."
Imagine and Feel
Feelings are magnetic. Law of attraction will bring you experiences that match the feelings you have imagined. If you are frequently struggling and feeling overwhelmed, you are attracting more struggle and overwhelm.
You can deliberately choose a new feeling set and lift your own mood. When you focus on and generate the feelings you want, you build a happier day, and your physical goals will manifest as well.
Here's How Emma did it and You Can Too:
One Minute Morning Manifestation
Early in the morning, think about what kinds of feelings you want to experience during the day.
Ask, "What would this feeling feel like?",  and prompt yourself: Feels like…, Feels like…, Feels like…
Remember times when you had those great feelings, imagine pictures, words and scenes that conjure those great feelings and imagine what might happen during the day that could evoke those great feelings.
Once you can feel the feeling, try to milk it for as long as possible… basking, basking, basking. Aim for about one minute focused on feeling really great!
For example:
Today I will manifest Ease and Flow.
Feels like an eagle soaring ever higher on the thermals, flowing effortlessly upward
Feels like joyous momentum
Feels like being in the right place at the right time
Feels like questions are answered as soon as I ask
Feels like having all the time I need
Feels like knowing what to do
Feels like making decisions easily
Feels like my movements are easy, natural and graceful
Feels like everything falls into place easily for me
Ease and flow. Ease and flow. Ease and flow.
Nothing happens until you lift yourself emotionally. That lift in the way you feel is the primary manifestation. And once you are there, wonderful things are going to happen.
Tips for the Best Results
Have fun getting into the feelings. Approach it like a game.
Best time to do this is in the morning to prepare the foundation for your day.
It is most important is to FEEL the FEELINGS.
At the end of the day, review and give thanks for the ways your prepaving manifested. Celebrate. It always works!
Your Turn to Create a Delicious Day

What feelings will you manifest today?
Please share in the comments below.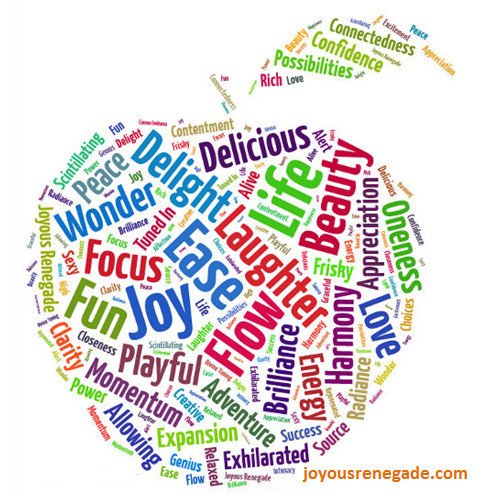 ~~~~~~~~~
Image Credits:
* Relaxed Woman Meditating by EpicStockMedia / Bigstockphoto
* Eagle Gliding by Julie Gentry / Publicdomainpictures.net
* Word Apple ©2015 tagxedo.com
~~~~~~~~~
Similar Posts:
How Does It Feel?
Joy First. Then Anything Else You Have Time For
Joy First is Key to Success with Law of Attraction