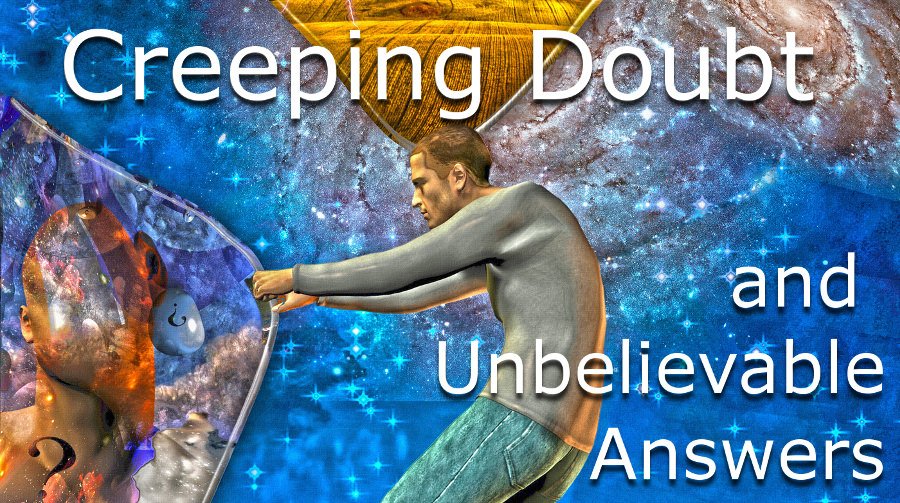 Creeping Doubt and Unbelievable Answers
I spoke to my 90 year old Dad last night. He said he had been watching another interesting debate with Richard Dawkins – the eloquent, masterful defender of atheism. Richard could wrestle just about anyone to the ground with his words about the malarkey that is religion, God and the church.
"No one is ever going to deceive me again!" Dad said with a forceful voice. "There is no God! When I die, there is nothing. I came from nothing and I'll go back to nothing."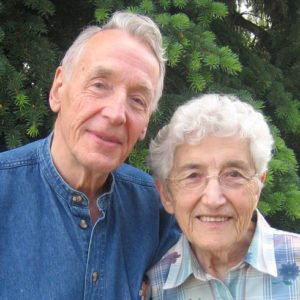 And yet… doubts creep in.
He Calls Her Name
Every day in the four years since Mom died suddenly of lung cancer, he talks to her picture and shares news of his day. "Hi Maggie," he says, when he returns to his empty home after grocery shopping. He begs her to talk to him or give him some kind of sign.
His Dead Father Calls His Name
I reminded him of the experience he had shortly after his own father died, when Dad was 16. Dad was alone in the kitchen and suddenly heard the booming voice of his father shout, "BOY!" Dad nearly jumped out of his skin and ran into the living room, white as a sheet and shaking.
His mother looked up from her sewing and gave him a quizzical look.  She'd heard nothing.
He Survives a Bomb Blast a Few Feet Away
Another time, during the war, loud air raid sirens came on warning about imminent attack. Dad was riding his bike as fast as he could, away from the ship building yard in Amsterdam where he worked. Within minutes, a bomb exploded a few feet from where he was riding.
When he regained consciousness, he was lying inside a huge circular crater, about 4 feet deep and 15 feet across. He saw bricks, stones and earth crumbled all around. His bike was completely demolished, tires blown off and spokes gone. He had been wearing his father's heavy coat. It was filled with stones from the blast; Dad had only a few scratches.
The nurse told him he must have a guardian angel.
Not everything can be explained by cold logic.
When I tell Dad that I believe that Mom's spirit will greet him with open arms when he dies, there's a pause and his voice breaks.
"I hope so," he says.
~~~~~~~~~
Image Credits:
* Man bending space by rolffimages / Depositphotos
~~~~~~~~~
Similar Posts:
Tribute to Mom,
When Words Fail, Follow Your Heart, and
How I Lost My Worry When My Mom Got Sick.