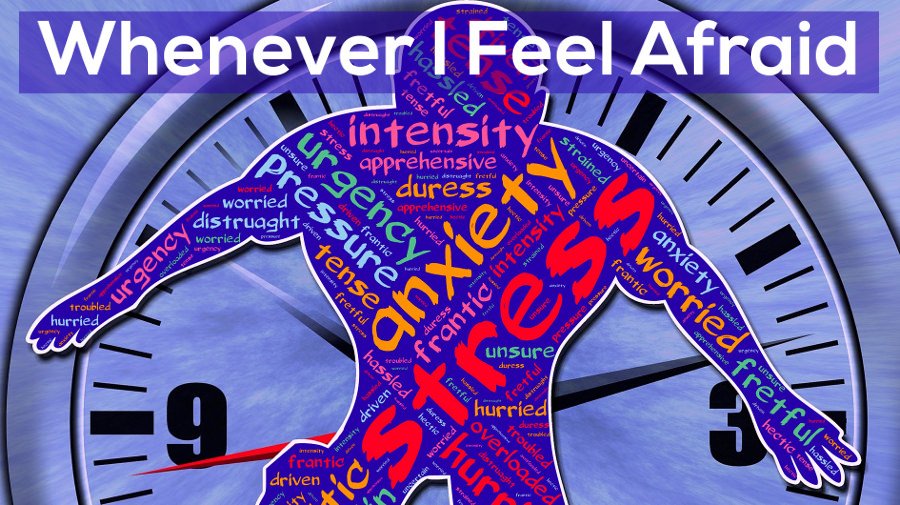 Whenever I Feel Afraid
A short while ago I was visiting a friend who was experiencing bouts of anxiety. She felt afraid of many things – flies in the compost, dealing with technology, people being upset with her – things that would normally not bother her at all.
We talked about ways to soothe her anxiety, but nothing I said seemed to have a lasting effect.
Then, while we were out driving later in the day, she softly started humming a tune.
Then she started to sing the words.
With a smile on her face.
Louder and louder.
Such a catchy tune, that I started to sing along with her.
Perhaps if you are in place of wanting to feel more ease and confidence, you'll like it too.
Whistle a Happy Tune
The tune was "I Whistle A Happy Tune" from the movie "The King and I."
Here's a youtube video of a stage production of the play "The King and I" where Anna is singing this song to her son Louis to persuade him not to be afraid to meet the King of Siam.
Turn up the volume to get the full feel of it.
A great secret for relieving anxiety is revealed by the words as well.
Lyrics: I Whistle a Happy Tune (words by Oscar Hammerstein II)

"Whenever I feel afraid
I hold my head erect
And whistle a happy tune
So no one will suspect
I'm afraid.
While shivering in my shoes
I strike a careless pose
And whistle a happy tune
And no one ever knows
I'm afraid.
The result of this deception
Is very strange to tell
For when I fool the people
I fear I fool myself as well!
I whistle a happy tune
And ev'ry single time
The happiness in the tune
Convinces me that I'm not afraid.
Make believe you're brave
And the trick will take you far.
You may be as brave
As you make believe you are
You may be as brave
As you make believe you are"
~~~~~~~~~~~~~~~~~~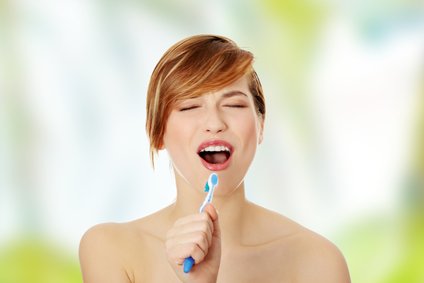 Of course there are other ways to soothe anxiety, and the singing approach is one of my personal faves.
Have you got a song that you like to hum or sing when you feel anxious?
Please let me know in the comments below.
~~~~~~~~~
Image Credits:
*  Stressed Man by johnhain / pixabay
* Woman Singing with Toothbrush by Piotr Marcinski #16002187 / Depositphotos