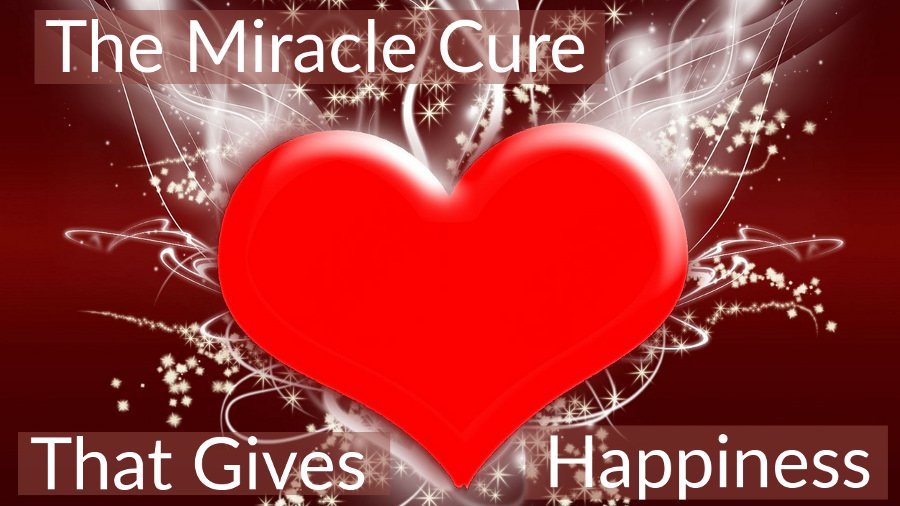 The Miracle Cure That Gives Happiness
When she heard that it was my birthday, a little neighbor girl asked: "what are you getting?" Not an unusual question to ask given this girl's love of having parties with friends and getting lots of presents. Yet this question made me stop and think.
What would I really love to have for my birthday?
I had been feeling overwhelmed, so the answer came quickly: I want to feel really really fantastic! Flowing easily with time.
More joyful than ever.
That sparked a provocative question…
What if, instead of being focused on what I was getting, I focused on what I was giving? What could I give that would make me feel fantastic?
The Key to Happiness
Recently I was reading the book called "Happiness is Free" by Hale Dwoskin and Lester Levenson and I was struck by Lester's discovery of the key to happiness.
Lester was a very unhealthy man who was told by his doctor that he didn't have long to live. With all his accumulated wealth and knowledge Lester was still not happy. He began to question the meaning of life and what he wanted out of it.
He realized that he wanted happiness and set out to discover what made him the happiest.
He initially assumed that feeling loved would lead to feeling happy, but he was surprised to discover that this was not true.
Instead, he came to this shocking conclusion:
he felt the happiest when he was loving.
He also discovered that his thinking was the cause of everything that happened to him and he began to change his views about life and the world.
Lester practiced being more and more loving, in his mind and outwardly, even when others seemed to be attacking him.
In three months, all of his ailments disappeared, his miseries vanished, and he was happy all the time without sorrow.
Not only was loving others his miracle cure, it was the key to happiness.
My Birthday Gift
I was deeply moved by Lester's story. If he could love so fully, I could too. The temporary ego approval of feeling loved by others does not feel nearly as good as the feeling of loving others. If I could increase my loving of others I could increase my happiness. This would be an empowering practice!
My birthday intention was to expand my willingness and capacity to love. I would consciously love others, not to get their approval of me, but for the sake of loving. As Lester did, instead of wanting others to do something for me, I would find a way to accept and love them.
This was easy to do with family members and close neighbours. I reminded myself of what I appreciated about them and told them. I had no complaints. I accepted them exactly the way they were, quirks and all.
Loving all, except…?
But there was one person who was not so easy to love.  In fact, he was a pain in the ass. A person who complained all the time and made threats – or so it seemed. Was there another way of looking at this?
My ego was slippery trying to avoid taking responsibility for my part in our past interactions. But with some serious self-inquiry, I realized that the world I was seeing was just a reflection of my own mind.
If we are all connected and we are all one, then this one is the same as me: innocent, worthy, and loving. What if I could change my experience with this person by changing my mind?  It had worked for me before.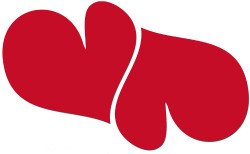 If I wanted to feel happy, my choice was obvious. I resolved to accept this man as he was, to love him like a brother. I focused on what I appreciated about him and imagined him and I happy together.
So far all my loving interactions with him have been in my head, but now I'm looking forward to seeing him in person and creating a more harmonious relationship. He is my healing partner. He's helping me to discover that I can express love under all conditions. And I do appreciate that.
Miracle Cure: Birthday High on Love
"When you fully love someone, you identify with and you become one with that one. When we love totally, we totally identify with the grand and glorious infinite being that we are!" ~ Lester Levenson
Mostly I floated through my birthday feeling high on love. It is so empowering to remember that how I feel is completely under my control. That no one has to do anything different in order for me to be happy.
I've decided to extend my birthday intention to keep my happy vibes going. Unconditional loving equates to ultimate happiness. You must try it!
So, what do you think of these ideas?  Leave a comment below and I'll offer a free coaching session to the first 5 people to respond. Thanks.
~~~~~~~~~
Image Credits:
* Red Heart by PublicDomainPictures / Pixabay
* Earth Shaped as Heart by koya979 / Fotalia
~~~~~~~~~
Similar Posts:
My 30 Intentions for Today
Powerful Question to Raise Your Mood
Celebrate What's Right With The World