Play and Be Rich starts March 4.
Coming Soon:
Power Up Your Imagination and Play Your Way to Prosperity.
Discover the key to directing your life with heightened creativity,
imagination and focus, by playing a fun and simple game for 21 days.
The way to create anything you want is to imagine and feel
as if you already have it. To imagine it done.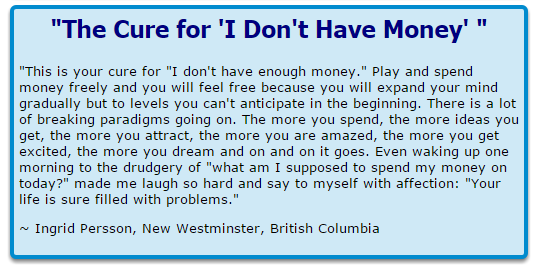 If you are ready to immediately and exponentially increase your level of happiness and prosperity, join us in Play and Be Rich.
This Event Has Concluded.
We're sorry we missed you! But don't worry, we offer other online webinars and live courses.
Click here to view all upcoming events.
Want a more personal designed-for-you experience?
Click here to find out about coaching.