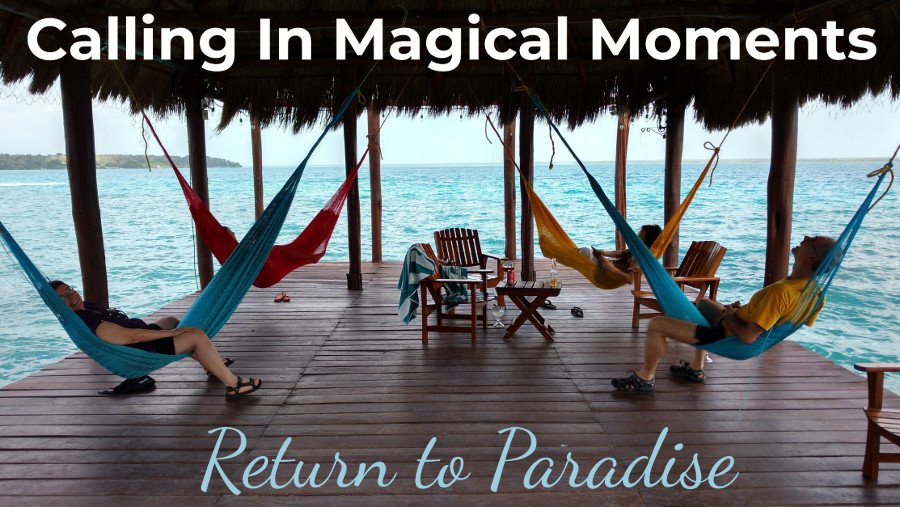 Calling In Magical Moments
I like to start my day with inspiration and this morning a recording by one of my favourite teachers caught my attention and interest. This Communion of Light recording was about living a magical life. A life with less worry and more wonder, much less despair and much more delight.
To invite magic elements to arise and come to you, they suggested a simple technique:
Remember as many magical moments in the past that you can conjure up. You could start with yesterday, and remember anything out of the ordinary, special or brighter than other moments.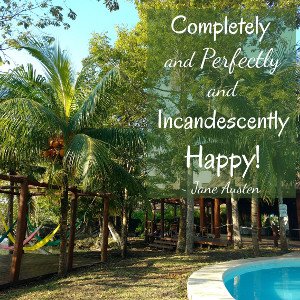 I immediately thought of my trip to a Mexican retreat last March. Deep yoga stretches that felt so very good in my body, swimming in the warm, crystal clear aquamarine water of the Bacalar Lagoon and lounging in hammocks in the palapa.
Incandescently happy.
Well that was a glorious vacation, but what about yesterday?
So I thought about magic moments yesterday. Moments that stood out. Moments that felt really good.
I remembered a delicious conversation with a neighbor about life and spirituality and great travel adventures. I remembered being so absorbed in a fun project that I totally lost track of the time. I remembered the amazing feeling of strength, flexibility and grace in my body as I practised the Tai Chi set of 108 moves last night.
As I started to recount magic moments, more and more came to mind.
That was law of attraction bringing me more and more thoughts like the ones I was thinking.
Then, as soon as I sat down at my computer, I noticed an email about house hunting in Merida, Mexico. The 20 minute video showing some homes, the street life and the beach in Merida was breathtaking. Merida is definitely on our list to visit next year… after we create another Mexican yoga retreat in Bacalar.
What about you?
Would you like to invite more wonder and magic into your life?
Then I invite you to practice this exercise of actively remembering magic moments from your past. You can increase your power of focus if you write them down. The more moments you come up with, the more you will discover, the more the magic will arise.
No matter what, you always have the possibility of opening to the magic. You always have the possibility of seeing the mundane as magical.
You just decide where to put your attention. And what you put your attention on will expand.
And soon enough, you notice that you are living a magical life.
~~~~~~~~~
Experience Even More Magical Moments
at Our Next Retreat:
Return to Paradise – Bali – May 24-June 1, 2020

~~~~~~~~~
Similar Posts:
If You Are So Magical, Show Me
Powerful Questions to Bring Your Dreams to Life
Shift the Feeling, Raise the Money