The Key to Manifesting Your Dreams
Ever really really want something and wondered why you were not getting it?
Maybe you've worked hard, persisted until you were exhausted, and still nothing.
Maybe you've heard about law of attraction, tried to apply it and can't seem to get it to work.
Maybe you have had some success manifesting what you want, but it's hard to deliberately create what you want consistently, day in and day out.
There is a key ingredient in manifesting your dreams that is often overlooked, and the key is this:
it is the astonishing power of our feelings that is the
real magnetic pull in the manifesting process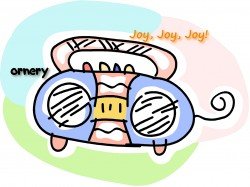 Like a radio that pulls in the station which it is tuned to, we draw to ourselves experiences that match the signal we are radiating. That signal we give out is indicated by our feelings. As we feel, so we attract.
And the better we feel, the better our lives work.
One of my favorite quotes from Abraham-Hicks is this:
"It is our absolute promise to you that when you understand
the power of feeling good now,
no matter what,
you will hold the key to the achievement
of any state of being,
any state of health,
any state of wealth, or
any state of anything you desire."

~ Esther and Jerry Hicks, Ask and It is Given (The Teachings of Abraham)
If you want to receive something different than what you've been getting, then some how, some way, you've got to change the way you feel.
Not always easy. Especially when you are in the middle of something that feels awful.
If you'd like to practice calming your mind, rising in joy and deliberately creating what you do want, then check out my next two week webinar series: Jumpstart the Life of Your Dreams [event over] starting Monday, June 4, 2012. 
Here's what Jessica R said:
"Thank you for showing me how to tap into this magic. I feel like I have the key to the universe and everything I've ever wanted is coming to me. Thank you, thank you, thank you!!"
Acquiring information and tools about how to transform your life is easy. The trick is to ACT on the information. In this 14 day Jumpstart adventure you will receive the tools and support to practice living from your joy power… from the comfort of your home or wherever you are in the world.  This course will help you to build new habits that will fuel and energize you for life!
Jumpstart the Life of Your Dreams!
Monday June 4 to Saturday June 16, 2012 [event over]
If you'd like to know when the next Jumpstart course is scheduled, please sign up on my mailing list at the top of the right column.