Inspirational Notes from the Universe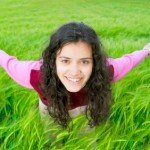 I enjoy a daily dose of inspiration from a variety of books and emails. One source of inspirational quotes is Mike Dooley's Notes from the Universe.
Here's one of my favorite Notes about the law of attraction:
Your Attention Please…
Your Attention Please…
This… is the Universe.

Today I'll be recording your every thought and emotion, no matter how "good" or "bad", no matter how generous or stingy, and no matter how helpful or hurtful they may be. And everything I record… will be played back for you, as soon as possible, as some type of physical manifestation in time and space.

Thank you, that is all."
And another Note:
There is always something to be happy about. Truly happy.

And if you have the audacity to find it and the courage to make it your focus, in spite of the countless temptations to dwell upon problems that don't really exist, you will have learned well, your life will be transformed, and all things will be added unto you.

"End" game,
The Universe

Trust me, I have connections."
Thoughts become things… choose the good ones!®
For a reminder of the magic of life, your ability to create what you want and your divinity visit www.tut.com.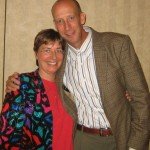 Here is a picture of Mike and me taken in October 2006 in Richmond, BC (near Vancouver) when Mike was doing his World Tour II – Manifesting Change. Mike was one of the teachers featured in the movie The Secret, about the law of attraction.